Our Credit Clearing Process
Consultation:
We have a same day consultancy service and commend you on taking the first step in credit clearing to avenge your credit history. You've made the right choice by calling us to help you get on the right track and get your credit file in order. The Credit Repair Ausvengers has helped countless Australians like yourself to fix their bad credit and get themselves living again.
Acceptance:
Armed with the information you have provided us during the consultancy phase, our Credit Repair Ausvengers will access a copy of your credit report and combine it with previous cases  so we know precisely how to help you have any and all of your negative listings annihilated! Should you pass our qualification requirements, it is at this time your audit fee will be charged. When your audit fee clears, your file is sent to our processing team to begin the repair, credit clearing and credit default removal process.
Response:
By now you will have been assigned a case manger who will answer any last minute questions you may have. In some instances the creditors may require some additional information from you in regards to your negative listing/s in which your case manager will contact you. Our professional Credit Repair Ausvengers have been known to get a response in as little as a week! However please keep in mind that everyones case is different. However with the service, we do the credit clearing work for you.
Results:
The big day is coming….justice will be served! We will soon know if the Credit Reporting Bodies have amended your file and you can move forward. Your case manager will contact you whenever there is an update regarding the clearance of your credit file.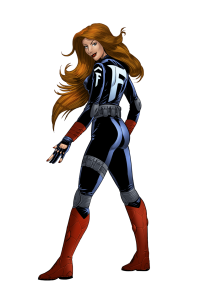 Credit Fix Woman
This is precisely where we come in. We're here to help you achieve your optimal credit profile and assist with credit clearing. We work with the credit bureaus and your creditors to resolve issues on your credit reports. We work on items that should be deleted or removed, items that should be updated, and items that should be re-characterized.
We've studied credit reporting, the credit bureaus and creditor reporting methods to maximize the results we can obtain for you to get your credit clear. Our programs are based upon extensive research of consumer credit laws, credit bureau tactics and persistence for our clients. Our programs are 100% legal. We've helped thousands of Australians correct their credit profiles and counting.
At Credit Repair Ausvengers we've effectively disputed every kind of problem a credit report can have and we're waiting to help you now in credit clearing. Let us show you the difference credit repair can make for your credit today.